Backstreet Boys Cancel Oklahoma Concert After Storm Leaves 14 Injured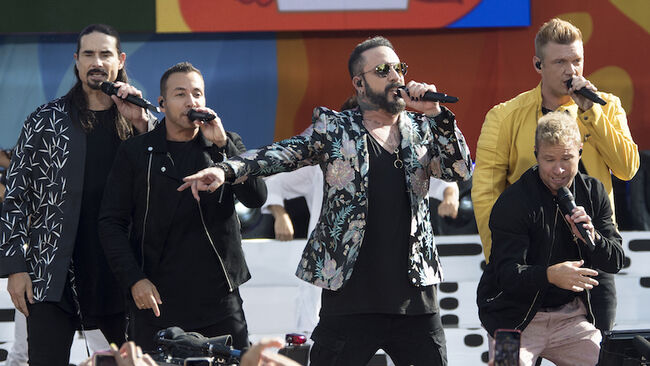 The Backstreet Boys canceled their concert at Oklahoma's WinStar World Casino and Resort after a storm hit and injured 14 attendees.
According to WinStar, more than a dozen fans were being treated for head wounds Saturday (August 18) as a result of the storm that blew over the venue's entrance trusses.
"All patrons in the area were asked to move and to seek shelter from the storm," read the transcription of events that delayed the band's appearance with 98 Degrees. However, approximately 150 concertgoers neglected evacuation orders, leaving them at risk to the heavy rain, lightning, and winds reaching almost 80 mph striking the area.
It continued: "We know that fans often suffer through inclement weather for their favorite acts, but this was an unusual event and our thoughts are with those who were injured during this storm."
Bandmate Kevin Richardson, who had been tweeting updates of the storm's progression, later announced the group would be unable to carry on Saturday's show in such inclement weather.
In light of the disaster, the "Larger Than Life" superstars tweeted the following statement: "We never want to put our fans in harm's way and with tonight's weather and the injuries from earlier, we have decided to cancel the show and will attempt to reschedule. The most important thing is for everyone to get home safely and we will see you all very soon!"
98 Degrees echoed BSB's sentiments, tweeting: "We know many of you traveled to be here today. Sending you all our love and hope to see you soon."
Per CNN, four attendees were transported by ambulances. A few sustained head bruises but were able to walk, and two have since been released from hospitalization.
Photo: Getty Images